Whole Wheat Waffles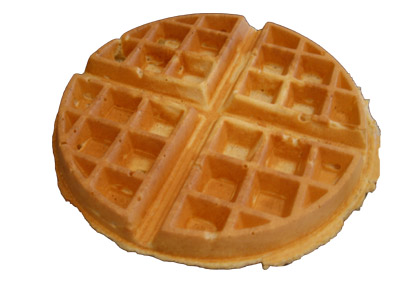 This is a recipe I created by combining a bunch of waffle recipes.
Ingredients
Instructions

2/3 cup whole wheat pastry flour
1/3 cup oats
1 tablespoon corn meal
1 tablespoon sugar
1/2 tablespoon baking powder
1 egg
2/3 cup milk
2 tablespoons vegetable oil

Combine dry ingredients and mix: flour, oats, corn meal, sugar, baking powder.
Add egg, milk, oil, and mix thoroughly.
Cook in waffle iron.
Makes two waffles Half a waffle is 220 calories.